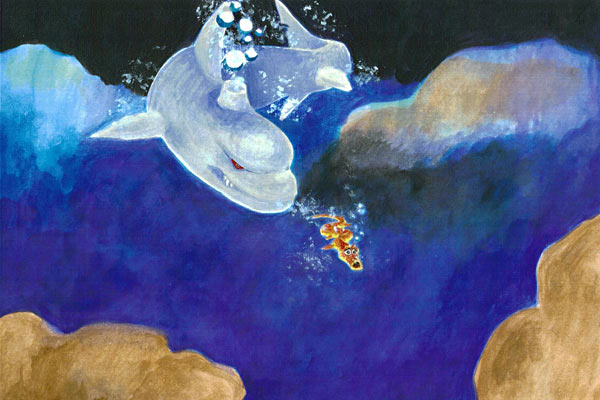 "If I could see the sky just once, I'd be a happy fish.
To do one flip above the waves would be my only wish."
"Well sorry silly gnarble, but I cannot let you go.
It's subbalubble dinner time--you should've stayed below."
The gnarble cowered back in fear and shook from fin to fin,
But then he saw a school of fish called shiny glimmy glin.